During your browse for lingerie it's very likely that you've come across a 'Spacer Bra' before. It's also very likely that you've thought 'what on earth is a Spacer Bra?'. If you've always wondered but never discovered, read on to find out more (and possibly change your life).
Spacer Bras are a lightweight alternative to your usual padded bras. The difference lies within the fabric – it's all about the Spacer Fabric. It's created very differently to regular foam as the purpose is for it to be light and breathable. Spacer Fabric is a 3D knitted fabric (constructed of 2 layers of thin fabric, joined together with a spacer yarn), designed to create air flow and light padding.
Check out the diagram below to discover how the Spacer fabric is built: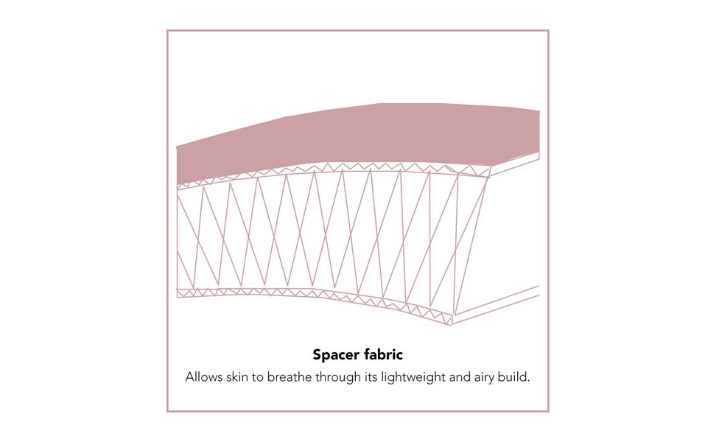 Spacer Fabric is a premium fabric, designed to keep you feeling fresh and breezy because of its breathability. You get the smooth, supported finish of a t-shirt bra with the added light feel of the Spacer Fabric, and because it's so thin and lightweight, it moulds really well and creates a great shape. It's perfect for women who like a moulded style but don't want the added bulk of padding, and don't want to compromise on support.
Panache has the Spacer Bra of dreams 'Cari', available in both versatile, every day colours and trendy bright shades. The fabric is soft to touch, offering a natural shape and smooth finish under clothing. If your everyday t-shirt bra feels like it has something missing, it's probably time to upgrade to a Spacer Bra!
Spacer Bras are perfect for Dubai's warm weather and are highly recommended for women who love the look of a moulded bra but don't want the bulk.
If you haven't tried a Spacer Bra before, now is the time! Embrace maximum comfort and discover what it feels like to forget you're even wearing a bra. You can have a lightweight feel and still get support, shape and lift. Fall in love with the fit, feel and fabric of the Cari Spacer Bra and discover your cool new everyday essential.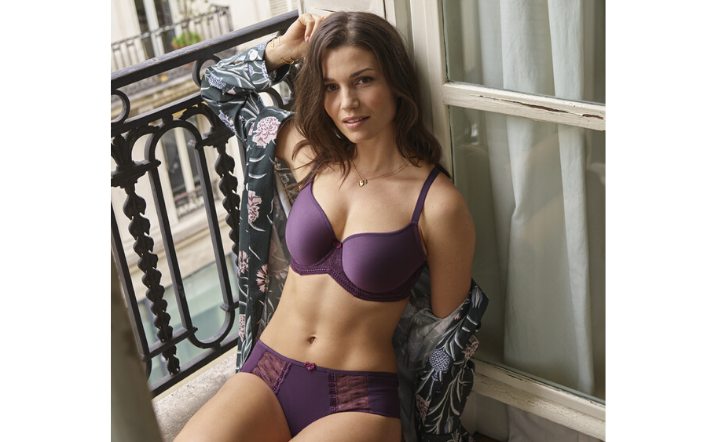 Stop by our boutiques to try on the Cari Spacer Bra today!
Panache Cari T-Shirt Bra: Available in 28-38 back, D-H cup
Panache Cari Brief: Available in 8-20