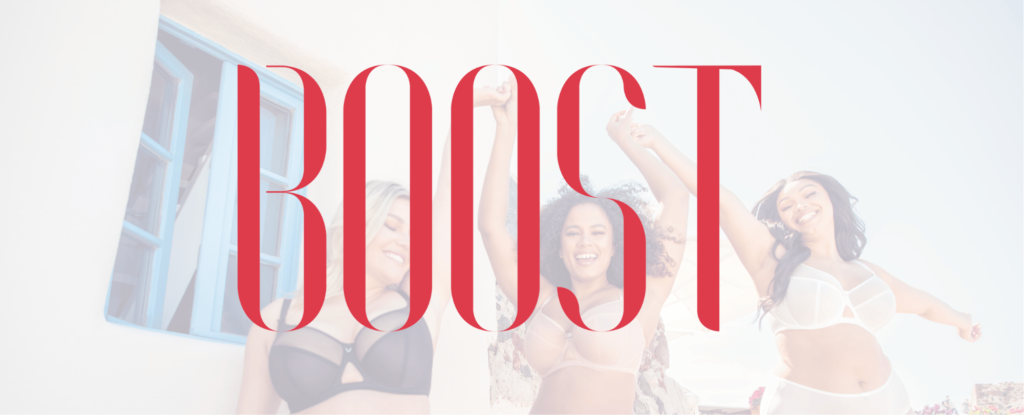 Say Hello to BOOST! Our Loyalty Program that gives you a greater BOOST with each bra fitting.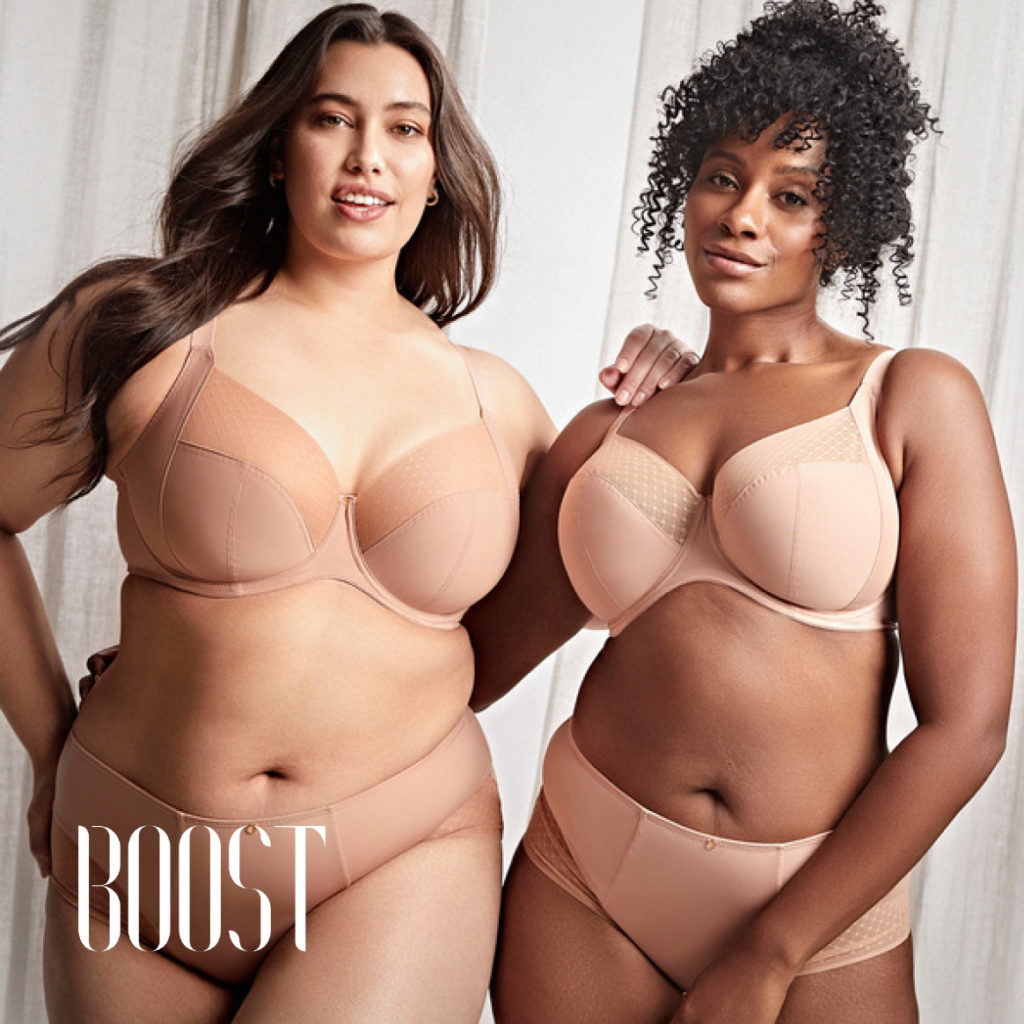 15 AED = 1 POINT
You'll get one point for every 15 dhs you spend on any item* you buy that helps 'Boost" your confidence – whether that's a bra, swimsuit, bikini, tankini, sports bra or nightwear. You even earn on sale items!
1 POINT = 1 AED
That's right one point is worth 1 dirham…. you don't need to earn thousands of points to benefit. Total 100 points over 12 months to unlock your first 100DHS reward voucher. For each 50 points after this you will unlock a 50DHS voucher
EXTRA WAYS TO EARN


YOUR POINTS

You have 12 months to build up points. The countdown will start when you join BOOST. Every 12 months your balance is reset. Once you earn enough points to unlock a reward, you will get an email 15 days after to let you know it's time to treat yourself. You have 6 months to redeem your reward once you achieved it.
*Points are earned on bras, swimsuits, bikinis, tankinis and sports bras. Briefs, thongs, shorts, swim bottoms, nightwear, beachwear, shapewear, accessories and leggings are excluded. You can find full terms & conditions here