'Tis the season for end-of-year parties. And while you've probably put a lot of thought into what you'll be wearing on the outside, have you thought about what you'll be wearing underneath? Keep reading for our top two lingerie picks this holiday season…
If you haven't yet heard about the Curvy Kate SuperPlunge Multiway Bra, let us tell you now. It's a GAME-CHANGER. It's the lowest-ever plunge bra from Curvy Kate and will give you killer cleavage while still offering a secure fit and firm lift for D+ cup sizes. It's so versatile with its supportive multiway straps that can be worn in halter, racerback, low-back and one-shoulder styles – it's like having five bras in one! With this bra, you'll be rocking this season's trends and turning your holiday outfit goals into reality. It comes in nude and black (to order) and is sized up to a J cup.
If you need support and a bra just won't cut it, then you've got to try the range of Secret Weapons bra accessories. They have a double-sided fashion tape that's suitable for sticking fabric on fabric or fabric on skin, adhesive stick-on bras and invisible breast lift tape. One of our personal favourites are the Lift Ups, super discreet reusable breast lifting nipple covers that provide invisible lift and support. We were impressed at how effective these were on us in our own tests.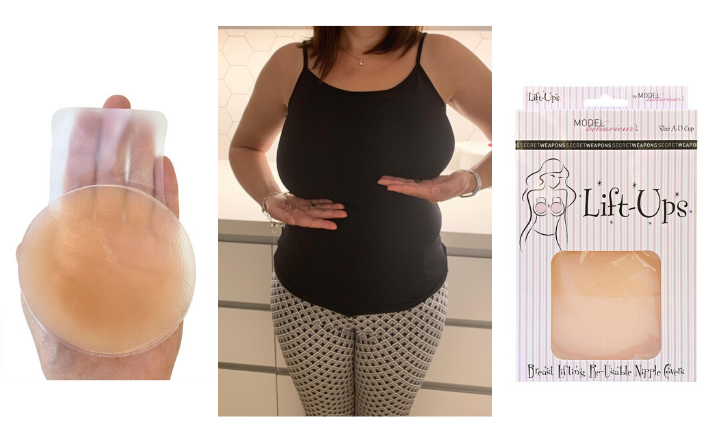 Secret Weapons also have low-back converters, bra clips and bra extenders that you can use with your existing bras.
Stop by our boutique this festive season and let our expert bra fitters help you find the perfect party solution.